Heart Angus adds new sire from WA
Farm Weekly | Kane Chatfield | 5 March 2018
Cherylton Farms eclipsed the stud's previous $14,500 record top price on three occasions at the sale with prices of $15,000, $15,500 and the new record price of $26,000 paid for Cherylton Klooney M62.
Klooney was the third Cherylton bull to enter the ring and had bidders vying for his services before being knocked down to the Paterson family, Heart Angus stud, Tamworth, New South Wales.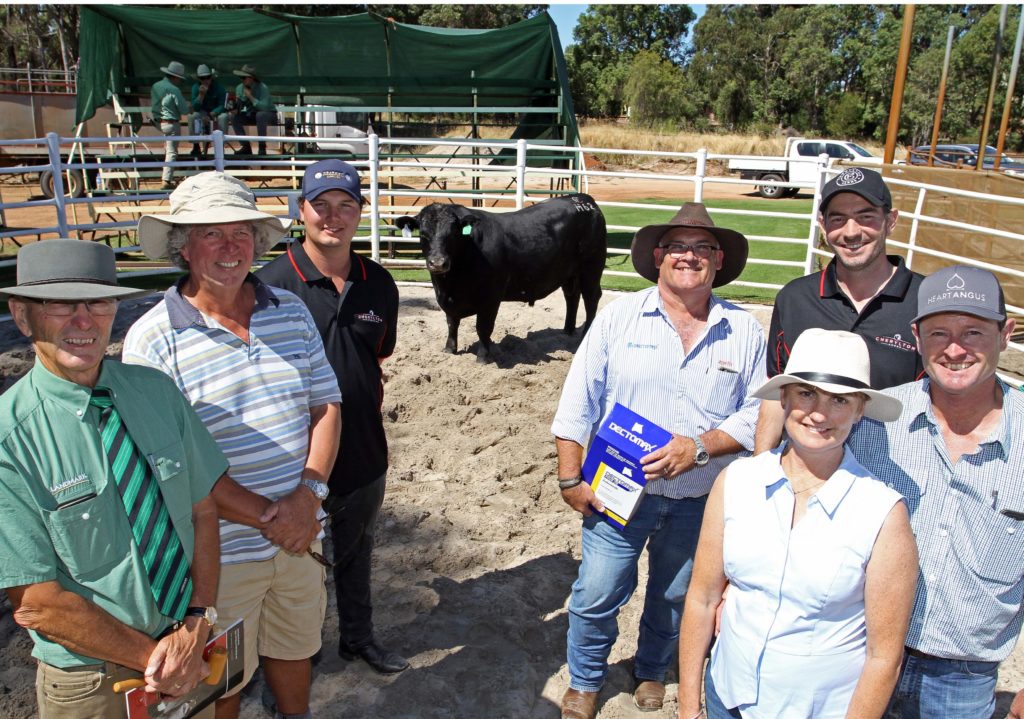 The 778 kilogram AI bred, mid-July 2016-drop bull was among the first crop of Millah Murrah Klooney K42 (sold for $80,000 at the 2015 Millah Murrah sale) sons to be offered and out of a Coonamble Elevator E11 daughter Cherylton Pride J55.
Heart Angus stud was established in 2011 and held its first on-property sale last year.
Chris Paterson said they have a fair bit of Millah Murrah blood in their 120 registered breeders and share a couple of Millah Murrah donor cows with Cherylton.
He said Klooney will go well with their cow herd to help keep producing good types.
"It has real sirey appeal, good outlook, weight for age and moves well and its dam's sire goes back to an outcross for our stud," Chris said.